ToonPass.com Review
ToonPass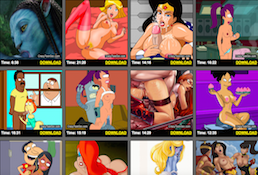 ToonPass, a big porn network offering any kind of porn cartoon.
00000
ToonPass Review
Website Intro
The ToonPass is a hub where you can access a network of cartoon-porn sites, offering not just hentai, but also cartoon porn-parodies and some special kinds of hentai. The original Japanese cartoons that feature hardcore pornographic content – the hentai – is a very popular porn niche, and with the big boom the Internet causes, these videos are more popular than ever. As soon as online porn became regular, the number of guys who enjoyed watching imaginary girls going through unbelievable and heavy intercourses just grew tremendously. If you explore the sites of this network, it's quite sure that you also become a fan of this kind of porn. This network consists of three actual sites, while the fourth – the ToonPass itself – is just a teaser page where you can get an overall view about what kind of porn you can expect from the network. Each of these pages have a very nice collection of scenes, and it's quite certain that you won't get bored too easily. Let's take a look at the included sites, so you won't be surprised about their primary offers. The first to mention is probably one of the funniest sites of the network, the CrazyToonSex. This doesn't offer only animated porn, but also it's a parody site. You will find here hardcore parodies of series like Futurama, Family Guy, and Wonder Woman or even of The Smurfs. If you know these cartoons, you probably already had your mind wonder about what takes place when no one sees. On the site called HentaiTemple, you will step into a hive of real hardcore porn, in original Japanese style. The scenes here are all actual hentai porn videos, coming from well-known Japanese studios. Every video of the HentaiTemple is a product of imagination, and thus they feature girls who are too good to be true, and the sex in them is also out of the ordinary. The last site is pretty unique. It offers you hentai videos, usually originating from Japan, but the girls here are not exactly girls. The FutanariSluts has a collection of scenes featuring the ever-famous futanaris. A futanari is basically a woman, who has a cock with balls – meaning she has a full male genital-system. These futanaries are looking great, and they fuck each other hard and well in these scenes. It seems that the videos of the ToonPass network are all exclusive, and the update schedules is really busy, so there is always some new and hot content added. If you are concerned about the extras, rest assured there are some of that too: you gain access to third party video feeds.
Website Layout
The homepage of the ToonPass is just there to tease you. In fact, it's only a list of the network sites, featuring a description and a set of thumbnails for each. As soon as you reach the bottom of the tour page, you are done and you have to make a decision: whether to give the site a try or not. We suggest you to try it, in case you like hentai. When you log in, a simple members' zone will welcome you. It doesn't look bad, but the navigation should improve a bit in the future, because it's one bit hard to find our way around. The main menu you can see on the top is the major and only navigation tool you get here. The various sections will take you to the designated collection of each site, but they are just not quite evident. Nevertheless it's important to note that you can reach all videos of the network from one place. The scenes of the ToonPass are available for in-browser playing and for downloading too. The stream is a Flash-video flow, and also the embedded is Flash-based; it's a basic, standard edition and while it's not flashy, it works just fine. The stream is usually in 480p, which is the standard DVD quality, but it looks quite good. Not all videos are downloadable, but as you may see, there are some 720p MP4 files for saving, so the quality is sometimes superb. The ToonPass is a videos-only site, and at this time it doesn't seem to have a mobile interface to make browsing easier.
Website Content
The imaginary girls of the ToonPass are really hot. They are not real, which means that these models are all professionals, and though some of them act like she don't know how sex is done, they perform very well. You will be able to enjoy a large ethnic variety, since most hentai videos feature Japanese girls, there are lots of Caucasians, Blacks and even some Latinas… and we haven't even mention the Cyclops, the Martian and the super-heroines. All girls are busty, since the artists who draw them let their fantasy wonder, thus you can see here models with two melons on their chest… and some futanaries with huge cock and tight ass. Since the videos are cartoons, it's natural that they are scripted. Good quality is present in them, because most of them – especially the original hentai – tell different stories, and they are not just sexy, but also entertaining. As for the niches covered, you will see it too, that possibly all porn niches are featured, and the girls are gagging on large cocks, and every penetration leaves gaping holes behind let it be anal or vaginal, doesn't matter. The videos are usually about 15-20 minutes long, and there are actual series, that you should check too.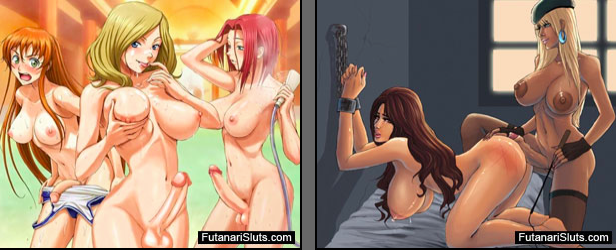 In Few Words
The ToonPass is a very nice place to start your journey to explore cartoon-porn. As you can see, the videos here feature hardcore sex, and since it's all fantasy, every girl is busty, and very eager to spread her legs and get fucked in every available hole. Since it's cartoon sex, quality isn't so very important, but as you may see the folks behind this network trying to provide you with the best, that's why you can find here HD videos too. Though the network has only three sites, the good content and frequent updates will keep you really interested for a very long time.
How much costs enter the ToonPass Network?
1 day $1.00
1 month $27.95
3 months $19.95/month
1 year $7.95/month