Puuko.com Review
Puuko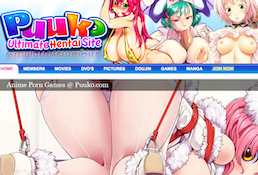 Puuko provides some of the most exciting hentai porn contents in high quality.
00000
Puuko Review
Website Intro
Remember the time when we were wishing that weekdays would pass by so fast so that you can watch your favorite Saturday morning cartoons? Those were the good ol' days. With all those brightly colored characters, all the goodness, and the goody two shoe image, all of these fill our hearts with delight and glee. But as we grew, the longing to watch this type of shows, start to diminish and we start to venture to a more mature content. Most of us discovered that the cartoons (or anime in that case), can get as naughty and sexually stimulating. Now that you've discovered such things, you start to look forward to watching another and another that you just can't get enough of it.
Puuko will satisfy that urge that you got right there if animated fucking is what you're after. They claim that they are the ultimate hentai site, but we have to see about that. Let's check this out and see if their claim fits their name.
Website Layout
As soon as I'm inside the member's page, It's as if you're not venturing into a porn site. With all the brightly colored pages and backgrounds, one would really think that they're visiting a typical anime site. Well, that would be short lived when you'll see nude images of nicely drawn anime girls being penetrated with whatever the artist's mind could think of. I saw images of girls spread wide open being fucked by dicks that are big enough to be as large as an arm. Japanese artists got a thing or two with tendril-like creatures with their heads like the shape of cocks. Some even got mouths and tongues that protrude out of their heads. You get to see these lodged with every hole of the girl.
Right now they have at least 150 videos each has a run time of 25 minutes each which you can download to either MP4 or AVI. Or you can just stream the video directly if you don't have the time downloading to an embedded video player on the site. You won't be encountering major problems with playback since the video quality is really good. All are non-exclusive videos which would not matter at all. Images got the same quality even though all are just screen captures and it also downloadable as ZIP. To date, they now have a whopping 7,000 picture sets with 150 images for each. Some of you may ask about this, yes folks, dicks and pussies are pixelated. Too bad though, because from what I've noticed, they already stopped updating the site since 2012. But don't you fret my pet, you also get to play and download games from this site and you can get to check on their bonus sites once you become a member if you can't get enough of that Japanese fetish, so there's no need to actually worry.
Website Content
I'm quite a fan of this niche back when I was in my early years. What was amazing when browsing for some videos, I get to see them again here on this site. Quite a bummer though, since it was part of a compilation that I've watched. The first video I watched was as weird as fuck. Now picture this, the scene is in a different dimension where demons roam and there was this girl with insanely huge tits that were held captive by these ugly faced weirdos. She was holding both ends with her legs spread open to almost 180 degrees. She already knew that she'll be in a whole lot of hell as she saw the demon's dicks the size of her thighs already throbbing longing for that wet pussy of hers. Just right after she begged for them to release her the demon holding both her legs gave one powerful thrust into her that made eyes wide open with surprise I guess. The demon on the other end, followed shoving his huge cock inside her mouth. Powerful thrusts continued making her both ends filled especially her poor fully stretched twat. They rammed her real hard that when these two sex demons came, it filled her pussy and mouth real good that it poured out of her like spilled milk. The agony didn't stop there, other demons followed and this time, monstrous beings with a dick like tendrils penetrated her every hole. There are inside her pussy, that goes the same to her ass but the tendrils drilling her there's got some ridges. Her mouth was filled with a huge one that when that appendage came, it came out like water from a faucet. Afterward, the leader of the demons grabbed her by the head and shoved his hard boner inside her mouth for another round. But it didn't last long though. After a few shoves, the leader released his cum on her face and left her dead exhausted.
Another video that I watched doesn't include any weird stuff, unlike the first. The lady on the video is giving the guy some nice sticky cock sucking when all of a sudden, the guy's phone rang and I presume the girl on the other line was her girlfriend. While on the call, the girl continued the fellatio she's doing to the dude. She purposely let herself be heard by the girl on the other line to make her furious. The guy, on the other hand, can't even resist with what's done to him. Cock sucking went from slow to fast that made the guy cum quickly, and as a result, the guy's wild side somewhat awakened and began grabbing the girl by the thigh and started fucking her. They did several positions actually before the guy came once more.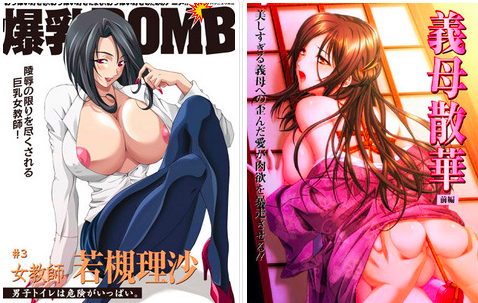 In Few Words
I must say that it's a pretty good porn site for this specific niche. Whether Puuko is the ultimate hentai site or the other is really up to you. But as long as it makes you jerk off every night and you're after with this kind of fetish, I should say that Puuko is really worth the try.
How much costs enter the Puuko site?
3 days $1.00
1 month $39.95
3 months $25.99/month
1 year $9.75/month
Warning: the website is closed, but you can find a very close one here