PiediVelati.com Review
PiediVelati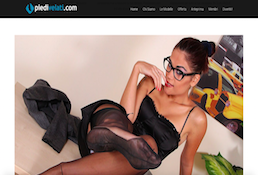 PiediVelati has amazing models with beautiful legs and feet.
00000
PiediVelati Review
Website Intro
Sexual fetish varies broadly. The world of porn is often filled with lots of explicit stuff. While this works for quite a lot of people, it isn't everyone's cup of tea. I'm one of those that are titillated by discreet porn. After many frantic searches that touched on the fringes of despair, I finally stumbled on PiediVelati.com. I've had many dreams of savoring the pleasure of discreet excitement on a porn site. PiediVelati.com offers discreet nylon fetish and more. If you are one of those whose juices begin to run at the site of nylon feet, you have probably reached your ultimate at PiediVelati.
Website Layout
One outstanding aspect that captured my attention on this site is the way their landing page is designed. Elements are kept, rather, discreet from the onset. Unlike conventional porn sites, in which the first thing you meet on the landing page is some image of a nude character, or even porn-stars in real action, PiediVelati.com adopts a different style in which you are presented with a menu. I was slowly but carefully prepared for pleasant surprises beneath the surface. I almost felt like I was taking a vintage seat in a restaurant; a porn restaurant. I momentarily thought I was mistaken to think it was an adult entertainment site. However, on reading through the menu further, I discovered that there was a lot more. The site has a model section, offers section, general information, previews and more. The arrangement makes the site user friendly and easy to navigate. I didn't have to grope around for long; as the case is with other porn sites. Well, you guessed it; I headed straight for the models section. The nylon feet image of one of their models near the bottom of their landing page had done the trick, and boy! Don't they rock?
Website Content
What I saw was the most striking set of feet in pantyhose I've ever witnessed live or online. As if to reiterate their focus on discreet sensual engagement, the first porn-star I met is Chiara. Draped behind a set of reading glasses, she looked like a doctor waiting to be consulted. The patient I was, I edged closer for the ultimate consultation. I cast my eyes below her face and torso. I was met with a startling and glistening set of nylon feet I've ever seen. Soon, I headed for the videos PiediVelati You only pay for videos you prefer. There is a long array of beautiful nylon feet models to choose from. I was particularly stimulated to see the contrast between the largely covered, almost formal dress up of their upper torso contrasted with their sexy hot nylon feet. The site presents state of the art video formats in HD, WMA and others. I was able to stream the nylon feet videos live. When it was time to take a break, I decided I could download and view the rest at a later date. The videos are offered in packages that range from 30 day offers at a really affordable price (non recurring full HD video at 1080p, over an hour's worth of watching, 20 plus photos), and for a few more money a 35 days offer (HD video, 1080 pixel, downloadable/ can be streamed online and more). The latter plan is a non-recurring and contains over 20 photos of nylon feet models). It is an unlimited access plan that affords me access at any time without extra costs. There is also the 60 days recurring plan that goes for an even more convenient fare. In this latter plan, users are eligible to full HD videos of 1080p. The videos can be downloaded to a broad range of devices. The only grumble trigger for me is the all- Italian model constitution. Adding exotic models could add to the excitement.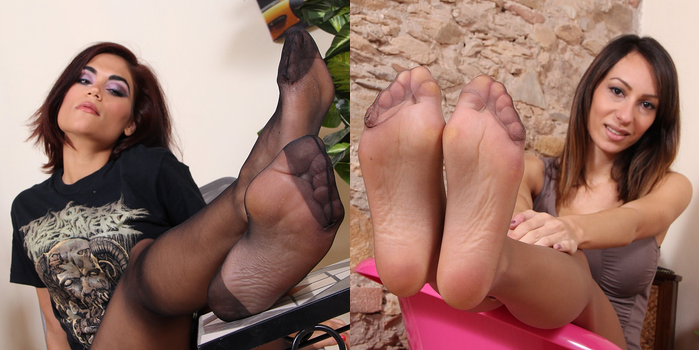 In Few Words
Piedivelati.com is the ideal site for discreet porn enthusiasts. The striking characteristics of the site include the clear layout, the discreet leads to the hang of nylon feet models and their versatile image formats that can be played on a wide range of devices.
How much costs enter the PiediVelati site?
1 month at $19.99
2 months at $34.99
3 months at $44.99