MyDirtyGf.com Review
MyDirtyGf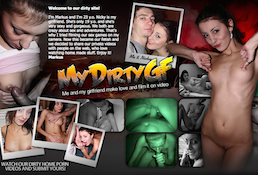 If you are into couple sex and hot sex-crazy girlfriends, you are going to get what you look for on MyDirtyGF!
00000
MyDirtyGf Review
Website Intro
MyDirtyGF is a must go site if you like to see a couple involved in a fruitful relationship, but with a twist. They like to fuck more than they like to fight and nearly every time of a day is good enough for them to fuck and record their passionate moments. This couple has interesting sexual life and they like to share it as well. He is Markus and most of the videos are made from his perspective. It is 100% homemade porn, but nonetheless, the quality of the videos is really high.
Website Layout
There is a couple that likes to have fun in some strange places and then they like to have ordinary bed sex as well. Are you into watching this kind of videos? Then you will find everything you need here! Moreover, MyDirtyGF has a nicely made website, with great design and easy, user-friendly navigation. There is a nice gray background that is a lovely contrast to the large thumbnails you can click on to start the video. Marcus and Nicky are going to lead you to their home and open their door to you in such a manner that it will seem that you are right there with them, in bed, enjoying the girls' lovely body and all of her orifices.
The access is 100% secure and the videos are in average 25 minutes long. There are a lot of scenes filmed in the bed, but there are also HD videos from their car and outside. All in all, more than 22 videos are available and more are coming! Those videos have no download limit and unfortunately streaming is not available. But, if you like to download to your mobile device, you can do it because of the great bandwidth. There are also pics, 24 sets of them and those will get you a close-up of the action. It is all in a high-resolution and can be downloaded in Zip files.
Website Content
On MyDirtyGF you will have just one cute girl, slight in build but hungry for her boyfriend's cock. It is a great combination if you search for kind of a voyeuristic fun and if you like the true passionate play between people that love each other. They fuck every time they like to, and they enjoy recording their sex adventures.
The girl, Nicky is pretty daring, to say the least. She is the right gal for some playful sexy time in the bath for example. Take a look at their bathing sex tape and you will know what I mean. Seeing her hungry for cock and sucking her boyfriend dry is just what you need. The passion is true, and you can only hope to find such a vixen as Nicky for a girlfriend. She is hot, nice looking slut that is sex-crazy and willing to play any time of a day or night. If you think that their collection is not enough for you, there is a surprise, and you will get additional sites as a bonus, but I truly believe that you will be fixed on their videos because they are truly something different and exciting.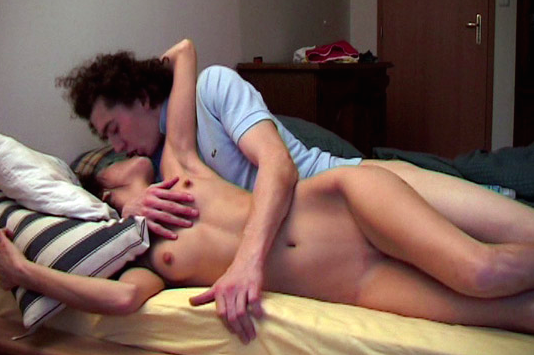 In Few Words
There is this good-looking couple, that likes to film their sex-escapades, in and outside their home. They will blow you away with their true homemade videos and unbelievable passion that distinguishes them. They are making more videos, but if you are in need of additional stimulating porn, joining their site will bring you bonus sites. Get your imagination into overdrive with Marcus and Nicky and you will not regret it!
How much costs enter MyDirtyGf site?
2 months $39.95
3 months $49.95
Warning: the website is not updated anymore, but you can find a very close one here