MentalPass.com Review
MentalPass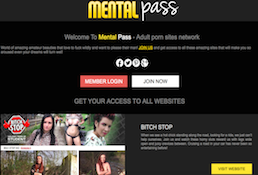 MentalPass is absolutely the best porn network to join if you are searching for great Czech porn material.
00000
MentalPass Review
Website Intro
MentalPass is a quality porn video network that features the sexiest and hottest Czech amateur models. Some people keep asking why Czech ladies seem to be so wild and why most crazy and sexually arousing porn video movies seem to be shot in this European nation that seems to house the kinkiest and naughty of womenfolk. Such people keep asking whether Czech sluts love sex too much. Well, the answer to the last question is pretty much relative. The ladies just seem pretty much uninhibited. They are ready to get down and dirty to do just about anything to ensure that they give you the best ejaculation experience of your life that's all. The hot, horny and sexy amateurs are truly tempting with their amazingly sexy bodies, wild naughty games and sex action.
The network is devoted to capturing all the sexual self-indulgence filmed in the European hot bed of sexy and horny hot ladies. For even such an advanced nation, the adult entertainment industry is so huge and diverse. You will even feel whether that is the major preoccupation of the ladies here. The network features sex regular amateur sites and three VR porn sites. The sites combine to offer a variety of quality arousing porn content that will surely ensure that you get a big bulge in your pants. This is an exhaustive review of the wonderful network. It is intended to educate you concerning all the features of the network. After reading it, you will be able to make an informed decision as to whether the site is worth your money and time. You will know all of its features that offer you enough benefits to make you join the site.
Website Layout
The navigational feature of MentalPass is pretty much basic. The featured content can be watched from any of the individual member sites. Another option is to watch all of them at once. The site allows sorting content either by their release date option or in alphabetical order. You can sort for just a single site or for the whole collection of member sites. There is no advance search feature even though there are keyword tags to assist in browsing through content. There is no provision for leaving comments or ratings, and you cannot favourite a video.
The member sites of the network include:
* Czasting: This is about amateur porn models trying out for a porn audition. They are local Czechs and the video scenes go from plain nude poses to blowjobs and gyno exams.
* BitchStop: This is a street pick-up sex porn site. The models pose as hitchhikers requesting for a lift. In the end they get quite more than they bargained for with some good fucking.
* CzechGFs: The site focuses on solo masturbation scenes with horny Czech sluts playing, teasing and fucking with themselves.
* AmateurSexTeens: models are above the age of consent and mostly random euro hardcore porn.
* GynoViolations: Site features local ladies going for gyno visits which swiftly turn into hardcore BDSM action.
* LesbianPickups: This one is about the network's sexy blonde bombshell cruising around in her car looking for sexy ladies looking for rides but they end up eating, fingering and making each other cum.
The other three network member sites are VR porn sites. Upon joining the network, you get access to more than nine sites featuring hotties from Czech Republic. When it comes to browsing, you have options of browsing by particular site or across the entire network. Browsing by network is quite easy because the collection of the entire network is well categorized. There are over 771 videos featuring over 441 models and about 250 galleries.
Website Content
The name of the network is rather cute considering the scenes depicted by their various sites. Though one could commend the appropriate titles assigned to sites in the network, which suit their respective niches. The name of the network could make you think there is a lot of boring stuff, but upon visiting; it is rather exciting and entertaining. The models featured by the network are some of the sexiest and horniest you will get anywhere. They have their own sexual pranks, their naughty games and their kinky antics that they use in making you cum again and again. When they handle you one after the other, they fuck your brains out so much that you'll hardly ever forget the experience.
What makes this more interesting is the VR feature which makes the whole exhilarating experience seem so real that your pants are wet just from your pre-cum. All the models featured by the network are stunners anytime, any day and anywhere. The videos offered by the MentalPass Network do have a bit of varying crazy and exciting scenes that get you hooked. The way content is filmed varies from one site to another in the network.
The videos are nevertheless generally amateur in style, with MILFs and matures chipping in to add a sense of freshness to the videos. There are no professional porn models here, as you will see that most of the sluts are just locals looking to make it big in the adult entertainment industry. The videos can be streamed or downloaded. The formats are in MP4, WMV and AVI files. The videos clips are all available in HD of up to 1080p and SD of 704×396 pixels. The site also offers image galleries with each one containing over 200 images.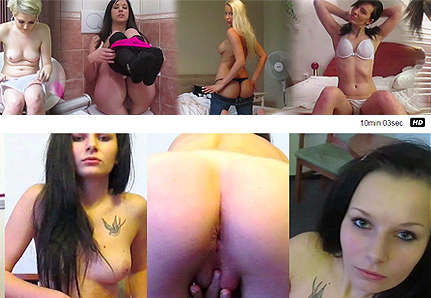 In Few Words
Overall, updates are frequent, as frequent as every other day for member sites and daily for the network main hub page and the offered porn material is high in quality. MentalPass is offering you a lot of worthwhile content that will surely get you shooting into your pants, which is probably why you are visiting the network in the first place. One cannot help but getting the impression that the network is working on adding new sites in the future, so this network should get bigger in more ways than one. It is a network you must join to fulfill all your sexual dreams and fantasies.
How much costs enter MentalPass site?
1 month $24.95
3 months $49.95
6 months $84.95