BrainPass.com Review
BrainPass
BrainPass means more than 200 exclusive sites at the price of one.
00000
BrainPass Review
Website Intro
Okay so this is going to be very unbelievable at first, but trust me, I've been there. BrainPass is a site that's all about giving you everything you need in porn and even more! You see, it is a unique kind of site. Unlike every other porn site, you've ever seen before. BrainPass is about to redefine the very meaning of bonus and features before your very eyes. So now as we embark on this magnificent site, let me warn you. This site's bonus is going to be very overwhelming that you'd even say it's just too good to be true, so you better get your heart ready.
BrainPass is a unique network that gives members access to multiple adult premium exclusive sites. Sounds familiar right? But get a load of this.You won't be finding any porn videos inside BrainPass itself, shocking huh? Now you might be wondering, why in the world am I reviewing a site that doesn't even contain a single porn video? That's because this site contains an enormously large amount of sites that has exclusive premium video contents, and hands it all for free for its members! That's right, this site is a mega site that contains a whole lot of sites that it even had to categorize the pornsites themselves because of their big number. This site is also Canadian based, and contains high quality hardcore pornstars, ready to satisfy your every need. So get ready, because as far as I've counted, there're more sites in here than you'll ever get your hands on in a lifetime!
Website Layout
The site has a good vibe into it. Upon entering, I instantly appreciated the red and black classic design it has around the site. Also, the cover pic is just epic. It's a movie ticket shaped cover, but the picture inside is a girl sitting down naked, as if trying to reveal a secret plus with movie descriptions on the side. Now before we start talking about the good stuff, let me give you an idea on how BrainPass works. Once you're a member of BrainPass, you get direct access to all the porn sites that's inside the BrainPass network, but here's the thing. BrainPass doesn't own these sites because BrainPass is not the official sponsor of these sites, but the crazy thing is, once you're a member of brain pass, you will be able to obtain all the exclusive contents and premium passes of all the sites inside BrainPass' network as if you're a member of those sites as well, and those sites won't be holding back any content from you. Put it this way.
BrainPass has all the premium exclusive sites anyone would love to have, and once you're a member, you get them all for free. Now you might be thinking just how many sites are there in BrainPass. Well it wouldn't be called a Mega Site if it isn't that many right. Last time I counted, there were over more than 200 sites inside BrainPass. Yes, you got that right. This site is totally the bomb! Now let's unveil the stuff inside shall we? In the homepage, you'll see this long list of all the top sites of BrainPass. Now I've done some research with each of this site, and you know what I've found? None of these sites share the same theme, videos, live shows, or exclusive contents. Which means, each and every one of these sites are unique and has their own set of cast and producers. Now that's amazing news for us porn lovers, if there's one thing we want about free multiple sites, its variety and diversity.
Now if you see a site here in BrainPass, you'll be spotting this Learn More button. Once you click that, it will lead you to this page that promotes the selected site. What's amazing about this feature is that, it was independently designed by BrainPass. There are lots of picture previews at the left part and some descriptions about the site as well. There's also a preview trailer about the site. Now this is proper advertising, and get this, it even has its own color theme for each site you'd want to learn about. All of the sites that are inside the BrainPass Mega Site, are strictly filtered as well to make sure it has Broad Band quality streaming, so you'll expect smooth buffering if you have a good internet connection, downloads are enabled as well without limits. Oh, lastly, if ever you encounter some difficulties, there's a nifty customer support that's always live and ready for you 24/7.
Website Content
If you're wondering about the girls, well don't worry. Most of these girls are actually amateurs and has this unique beauty in them. They are totally sexy, erotic and has those amazing eyes that reacts with legit expressions when the drilling goes fast and deep. Most models are also exclusive and you won't find them anywhere else. The videos are all in DVD quality with super high resolutions and are very clear on whatever screen you'd want to view them on, the same can be said for the pictures. Again, each content is downloadable and you can even make your own collection if you want.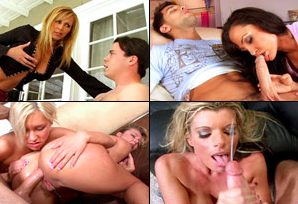 In Few Words
BrainPass is overwhelmingly good. With more than 200 sites in its storage I don't know what else to say but give this site the appreciation it deserves. It also seems that every site is indeed legit and unique, so the members will surely enjoy every bit of BrainPass for the long term. If you're also wondering about the customer ratings and satisfaction, I can vouch that you won't find any negative customer reviews out there on the net on BrainPass, because it is also continually updating its network and sites for better performance and optimization, it also doesn't stop in adding more sites. I thoroughly enjoyed its premiums and contents. So I would find no trouble in giving this site a perfect rating! I would totally recommend anyone to check out BrainPass asap.
How much costs enter BrainPass site?
1 month $29.95
3 months $59.95
1 year for $7.45/month